---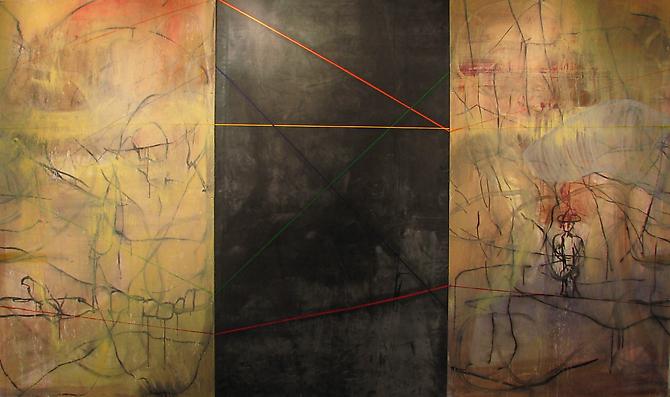 ---
CESARE DECREDICO


Cesare De Credico was born on June 27, 1983 in Providence, Rhode Island, where he attended Rhode Island school of Design for Painting and graduated in 2005. He still lives and works in Providence. This is what he has to say about his work:

We are constantly being bombarded by images and information, which I believe, in a whole, is unnecessary and unimportant. How do I as an artist and as an individual find a true image and true information?
My work is about finding this true image. Through braking down images and information around me to simpler forms and colors and reforming them into my own vocabulary of images and marks I am understanding and decoding the world around me.
With this vocabulary of images and marks I am able to have conversations with viewers.